WAREMA External Venetian Blinds and daylight guiding venetian blinds create the perfect lighting conditions at any time of the day. They can be adjusted to almost any angle – comfortably from inside the room.
The slats allow daylight to enter into the interior while still protecting visual privacy. As a heat shield in the summer and additional insulation in the winter, external venetian blinds improve the energy balance of your building when used correctly.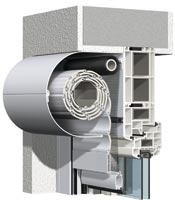 Roller Shutters are the classic external sun shading systems for the home. These modern products are easy to install and can either serve as a design element or blend into the facade. Set your own standards and create your own customised roller shutter. These can be based on various profiles and a large number of colours.
WAREMA Patio and Conservatory Awnings are always made to measure, designed specifically according to your wishes and preferences. You can combine the huge variety of fabrics and colours with modern technology of proven WAREMA German innovation, quality and engineering.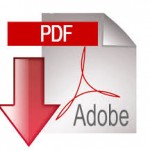 Download External Venetian Blinds Factsheet
In places where patio awnings have reached the limit and cannot fulfill the job, Warema Patio Roofs and Pergola Patio Roof Awnings can provide additional shading and help to bring the inside out by giving an 'open lounge' feel. Patio roofs provide protection from rain, sun and the heat. The Warema P40 Pergola Patio Awning which shades areas of up to 6,500 x 7,000 mm recently won a coveted Red Dot Award for Product Design. For larger areas the Pergola Awning can be installed in multiple units, especially useful for restaurant, cafes and bars wanting to make full use of their external seating areas.
In addition to Patio Awnings there are a number of External Window Roller Blind solutions made by WAREMA which include, Vertical Awnings, Window Awnings with zip-guiding, Facade Awnings, Drop Arm Awnings and Markisolettes.