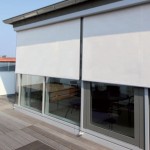 WAREMA retractable sun shading systems are developed to be able to fulfill a number of different requirements. During the day they provide comfort and shade and during the evening allow the last rays of sun to shine into the room. Facade and Window Awnings, or motorised external roller blinds, can keep a home or business cool in summer and help to retain heat and save energy in winter.
There are a number of facade and window awning solutions made by WAREMA which include, Vertical Awnings, Window Awnings with zip-guiding, Facade Awnings, Drop Arm Awnings and Markisolettes.
WAREMA vertical awnings are practical and unobtrusive sun shading systems designed for vertical facades and large window fronts. They offer the necessary protection against sunlight to keep room temperatures at a pleasantly cool level. For this reason, vertical awnings are effective both on private homes and on commercial buildings.
Thanks to their small box size, vertical awnings are especially suited for installation on windows where space is limited and for retrofitting.
Whether you are seeking shade, privacy or looking to enhance a building facade, Corner Star recommends both the WAREMA 490 or 499 Vertical Awnings, covering a maximum width of 2800mm, a maximum height of 3000mm and a maximum surface area of 7,2m using the Soltis 92 fabric (highly tear-resistant Polyester with open PVC coating).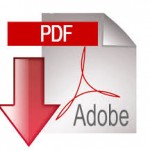 Download Window Awning Factsheet
Features
| | |
| --- | --- |
| Max. width | 2,500 – 2,800 mm * |
| Max. height | 2,500 – 3,000 mm * |
| Coupled awning sections | Max. 3 |
| Available drives | Crank or motor |
| Drop profile | Oval, 38 x 25 mm |
| Box | 94 x 100 mm |
| Fabric selection | Acrylic, Screen and Soltis 92 fabrics |
| Drop profile guidance | Steel cable 3.3 mm with spring tension device or C guide rails |
| Frame | Powder-coated acc. to RAL colour chart, anodised in natural or other colour |
| | * Depending on the fabric |