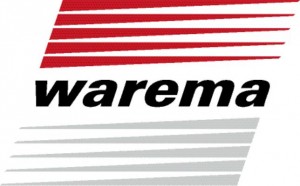 Corner Star are trading partners with Warema – The Sun Light Manager in the UK, supplying a number of Warema Sun Shading Systems and Controls systems to both the domestic and commercial sectors. As family owned and managed businesses, Corner Star shares many values with Warema including our mutual focus on Quality, Customers, Innovation and Internationalisation.
As Europe's leading full-range sun shading provider, Warema manufactures an extensive range of solar shading products which include, External sun shading, Internal sun shading, Control Systems and Roller Blind insect screens. Corner Star have a particular focus on External sun shading and it is our aim to develop the UK and Irish market for these products along with our trade partner Warema.
With sustainability as a keystone for growth, Warema's stated challenge for the future is to develop energy-efficient products and effective sunlight management systems that encourage the responsible use of resources. It is our joint task to provide integrated solutions which incorporate aspects of energy, climate and comfort management for home owners and businesses alike.
Homeowners Click HERE to view the Warema Range
Architects and Partners Click HERE
Specialist Planners Click HERE
Please Contact us for Warema brochures, technical and other product specific Information.