Compared to basic unidirectional radio systems, Warema's technically advanced bidirectional radio systems have two additional functions. Firstly, upon receiving a move command the receiver turns into a transmitter itself and secondly, after executing the command it sends feedback to the operating panel, while at the same time forwarding the move command to other receivers.
This forwarding – the signal routing – increases the range of the bidirectional radio system making it possible to control more distant receivers, like actuators or plug receivers, across several floors and levels. In addition current weather data from weather-stations are used as the basis for automatic move commands for blinds, awnings and other solar shading equipment.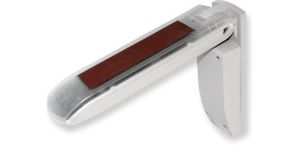 Warema mobile system controls use advanced bidirectional wirelss signals which offer an improved range of benefits when compared with other conventional controls for solar shading systems. The Warema Mobile System (WMS) uses intelligent routing, where 128-bit encrypted bidirectional signals transfer between the system transmitters, receivers and the advanced Warema Weather Station Plus, protecting the entire radio network.

At the core of the system and network is the Warema WMS studio software, which enables users to form a secure network for the various WMS transmitters, receivers and weather station. The various shading products can be placed in channels and can operate together or independently, depending on the customers needs. Timing and comfort features such as dawn, dusk and slat tracking can also be programmed in to the weather station, which in turn will send instructions to all units on the network. The software talks to the network using a wireless USB key which is
simply plugged into the users laptop and by scanning the area it can confirms the presence of Warema products and place these into the system for programming, which can be done off-site and then brought onto site simply to form the actual network once all of the elements have been installed.
The big benefit of Warema Mobile System Controls for the installer is that the system can be brought together on site and all elements like, handheld remotes, plug receivers, wall mounted remote controls, which have been pre-prgogammed off-site, are simply plugged in and then once a network has formed using the Warema WMS studio software, all products will work as specified.
Corner Star have now fitted a number of Warema Mobile System Controls and we highly recommend this to our customers (and their customers). While the system might on first glance appear to be costly, the benefit of this investment is knowing that your Warema products are safe and will react and retract as they have been programmed to do, ensuring the safety and prolonging the life of your awnings and/or blinds. For more information on Warema Mobile System Controls please CONTACT us.