Tame the sun and
enhance
your home.
---
Light and heat can make or break an interior space.
Too much glare makes an office unusable; too much heat makes a conservatory unbearable. Block out too much sun, however, and a room turns dim and unwelcoming.
At Corner Star, we offer technically advanced, beautifully designed sun-shading solutions that will help you strike the perfect balance of sunlight and temperature.
Browse this section to discover our wide range of Venetian, roller, blackout and ceiling blinds, along with fresh ideas for insect-proofing, doors and dividing interior space.
Everything is built to order. So if you have an effect you want to create, or a space you need to work with, get in touch. We'll be pleased to offer suggestions and advice.
Hinged Door Insect Screens
WAREMA's insect screen doors are perfect for enjoying light and air from your balcony or patio – but without annoying insects.
Window Sash Frame Insect Screens
Large windows bring the summer into your home, allowing you to enjoy beautiful sunlight and warm air.
WAREMA Control Systems
With WAREMA's smart control systems, you can make sure you maintain the perfect climate throughout the day.
As a homeowner, you can use the unique and secure radio-based WMS (WAREMA Mobile System) to control your blinds, curtains and pergolas from your smartphone.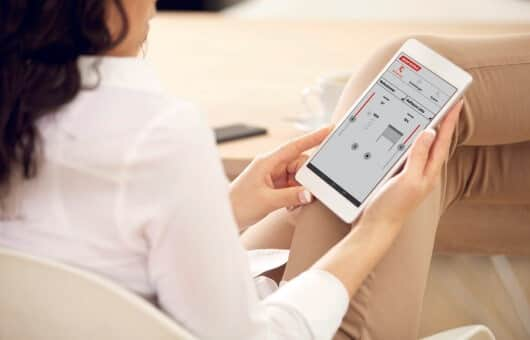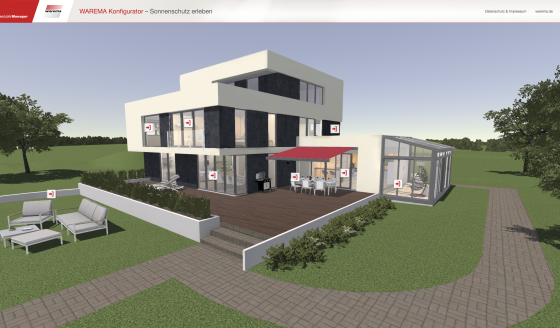 WAREMA Configurator
Configure your own customised sun shading system
The interactive sun shading system experience – simply go into your living room, kitchen or patio and configure the sun shading product of your choice in the WAREMA Configurator.
WAREMA Collection Assistant
Explore the range of fabrics in WAREMA's collections digitally and experience the colours and designs for awnings, internal sun shading systems and black-out blinds. The colour selection is an important decision, so take your time and compare WAREMA's designs at your leisure with WAREMA's Collection Assistant.
The convenient tool for finding the right fabric for your individual sun shading product!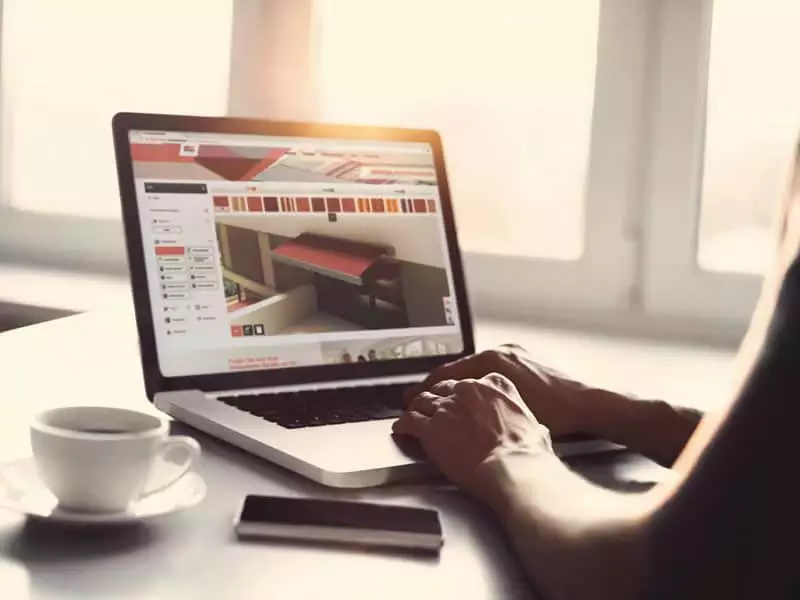 View OUTSIDE
---
Make your outdoor space a
living
space.