Make your outdoor space a 
living

space.
---
Outdoor areas and conservatories are a great way to mix the comfort of home with the beauty of nature.
But without protection from the elements, there are just too few days in the year when you can really enjoy them.
This section presents our wide range of awnings, parasols, roof blinds, pergolas and external blinds, all created to the very highest technical and design standards.
No matter what outdoor space you currently have, you'll find something here to release its full potential.
If you're having trouble deciding which product is right for you, just get in touch. We'll be happy to talk through your recommendations and make a suggestion.
Terrace
WAREMA terrace awnings give you reliable protection against sun, rain or prying eyes, allowing you to enjoy your outdoor rooms exactly as you want to.
Venetian Blinds
Take complete control of sunlight, temperature and privacy with WAREMA external venetian blinds.
Window Awnings
WAREMA and ISOTRA external window awnings offer flexible, easy to operate sun protection and privacy, with a sleek, sophisticated look.
Roller Shutters
When you want to keep the outside world firmly outside, go for WAREMA roller shutters.
Insect Screens
When summer finally arrives, it's so nice to welcome visitors into your home… unless they're insects.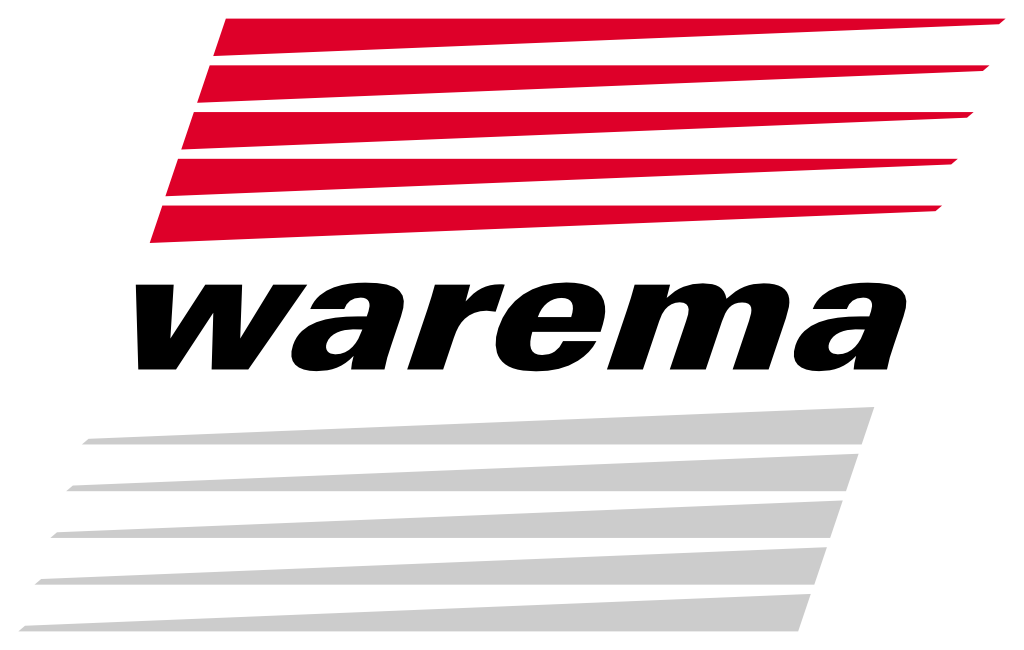 Still unsure?
Check our some of Warema's excellent brochures to help you decide what's best for you.
WAREMA Control Systems
With WAREMA's smart control systems, you can make sure you maintain the perfect climate throughout the day.
As a homeowner, you can use the unique and secure radio-based WMS (WAREMA Mobile System) to control your blinds, curtains and pergolas from your smartphone.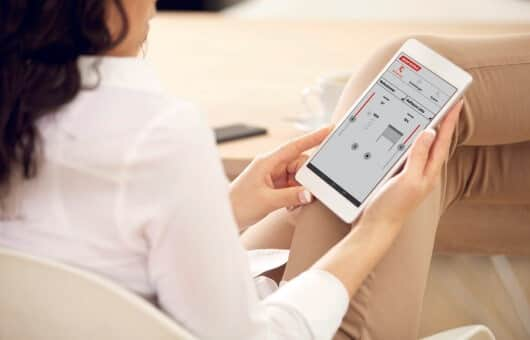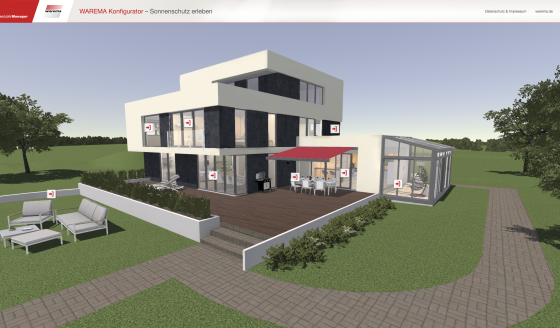 WAREMA Configurator
Configure your own customised sun shading system
The interactive sun shading system experience – simply go into your living room, kitchen or patio and configure the sun shading product of your choice in the WAREMA Configurator.
WAREMA Collection Assistant
Explore the range of fabrics in WAREMA's collections digitally and experience the colours and designs for awnings, internal sun shading systems and black-out blinds. The colour selection is an important decision, so take your time and compare WAREMA's designs at your leisure with WAREMA's Collection Assistant.
The convenient tool for finding the right fabric for your individual sun shading product!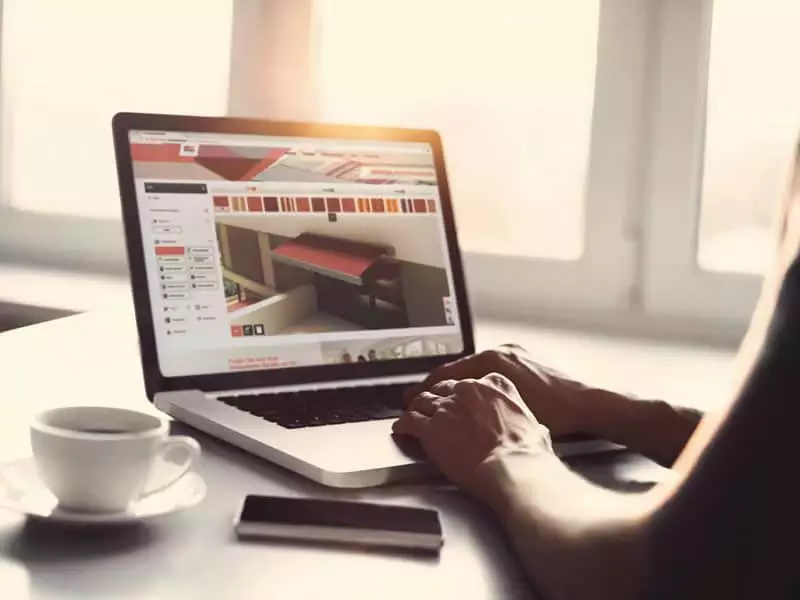 View INSIDE
---
Tame the sun and
enhance
your home.