Wholesale Enquiries Only
The NEW Corner Star Aluminium Outdoor Laundry Drying Rack is a powder-coated aluminium, D.I.Y., wall mounted washing line which is perfect for use indoors or outdoors. It can be conveniently placed on a balcony, in a garage or on the outside of a house or flat. Unlike a rotary washing line it neatly stores away by folding up or down, giving more space when not in use.
This unobtrusive but handy fold away washing line comes in 2 standard size DIY kits of 1m or 2m long and 0.640m deep. It comes with wall brackets, a nylon wash line, coach screws, plugs and clear step by step installation instructions. It is becoming more and more important to maximize space at home while looking for ways to cut our electricity bills.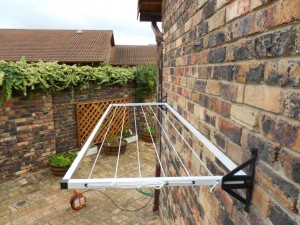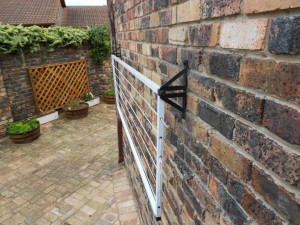 Other Product Details: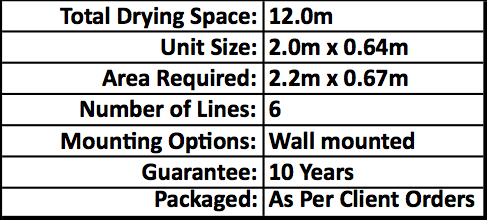 Tendederos de pared, Stendibiancheria Da Parete, Droogrek aan de Muur