Aiding Energy and Carbon Reduction in Buildings
As the market leader in External Venetian Blinds, WAREMA develops and produces pioneering, individual solutions for sun shading and control systems for buildings and individual rooms. WAREMA products improve energy balance, the value retention of buildings as well as comfort, security and privacy for homeowners.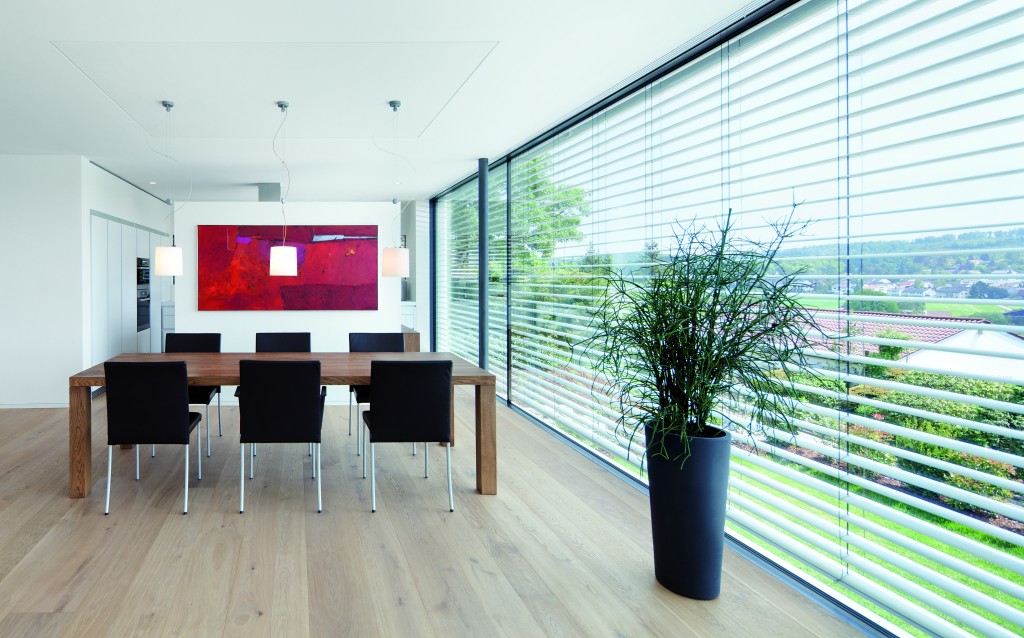 The use of sun shading systems helps to reduce the energy consumption of buildings throughout the year. Less fossil energy sources are being burned. Emission of the greenhouse gas CO2 is reduced. On the other hand, production, operation and disposal of sun shading systems naturally consume energy, emitting CO2 into the environment.
Experts at the German IAL therefore determine the "Product Carbon Footprint" (PCF) of a WAREMA external venetian blind using the recognised Greenhouse Gas Protocol (GHG) methodology. They compare CO2 emissions resulting from extraction of raw materials, transport, installation, operating costs and disposal of an external venetian blind to the reduced emission of greenhouse gas through its lifetime use.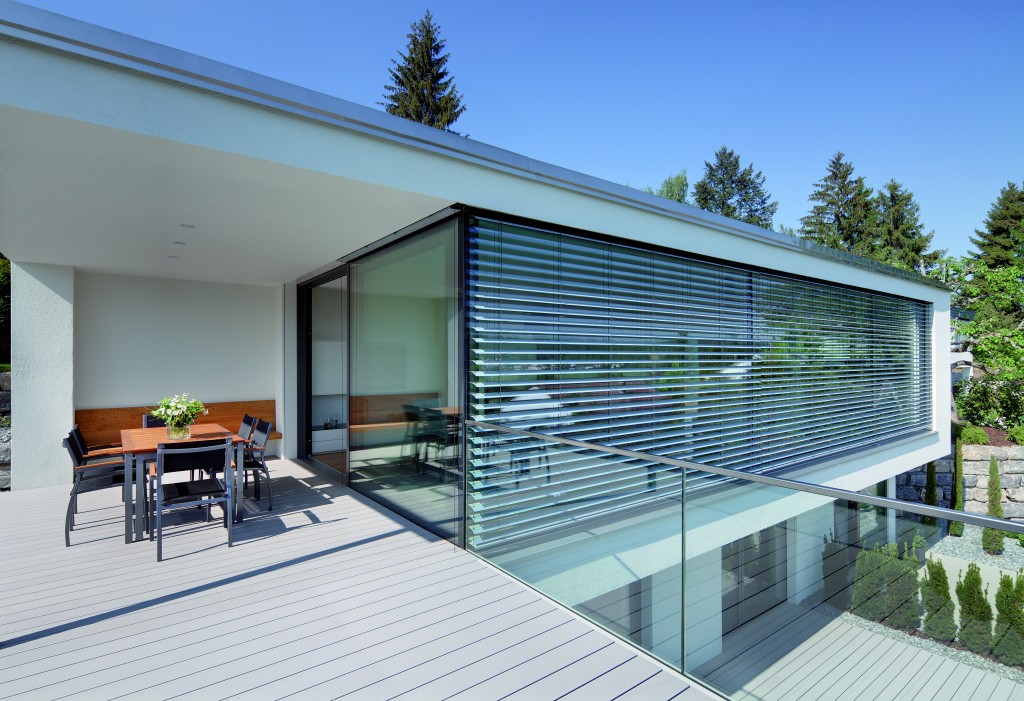 The result is impressive: During the average product lifespan of 20 years WAREMA sun shading achieves a CO2 reduction of 8,500 kg. That is equivalent to 57 times the amount of greenhouse gas emissions from extraction of raw materials through to disposal – a real contribution to cost reduction and climate protection.
Download Warema external venetian blinds brochure
Please fell free to contact us about the Warema range of Extnernal Shading options [contact-form-7 id="124″ title="Contact form 1″]