Warema introduces highly transparent and tear-resistant "VisionAir" gauze
As of 1 July 2013, WAREMA the full-range provider for internal and external sun shading systems is offering the "VisionAir" insect screen mesh on retractable insect screens. The black, highly transparent fabric is available to specialist partners of the company at no extra charge.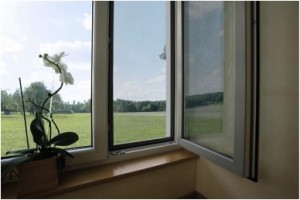 The new "VisionAir" gauze provides a more transparent view and improves air circulation between the exterior and interior of the room. The fine, plastic-coated fibre-glass mesh is highly tear-resistant and almost invisible from the outside and inside. The fabric can be used in fixed, swivel and sash frames, as well as in WAREMA insect screen roller blinds.
This effective insect screen is integrated in a wide range of different roller shutter types as well as in front-mounted external venetian blinds, top-mounted external venetian blinds for new buildings, and venetian blind window systems.
It can be operated independently of the roller shutter curtain or external venetian blind. In the course of this change, the soft-raise function for gently raising insect screen roller blinds was revised, which is why the minimum widths of the roller blinds have now been reduced by 50 mm.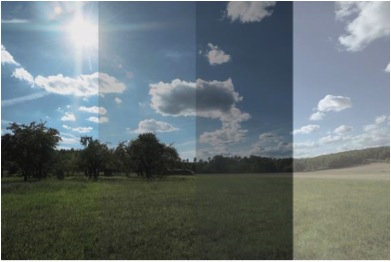 Full Press Release Available HERE