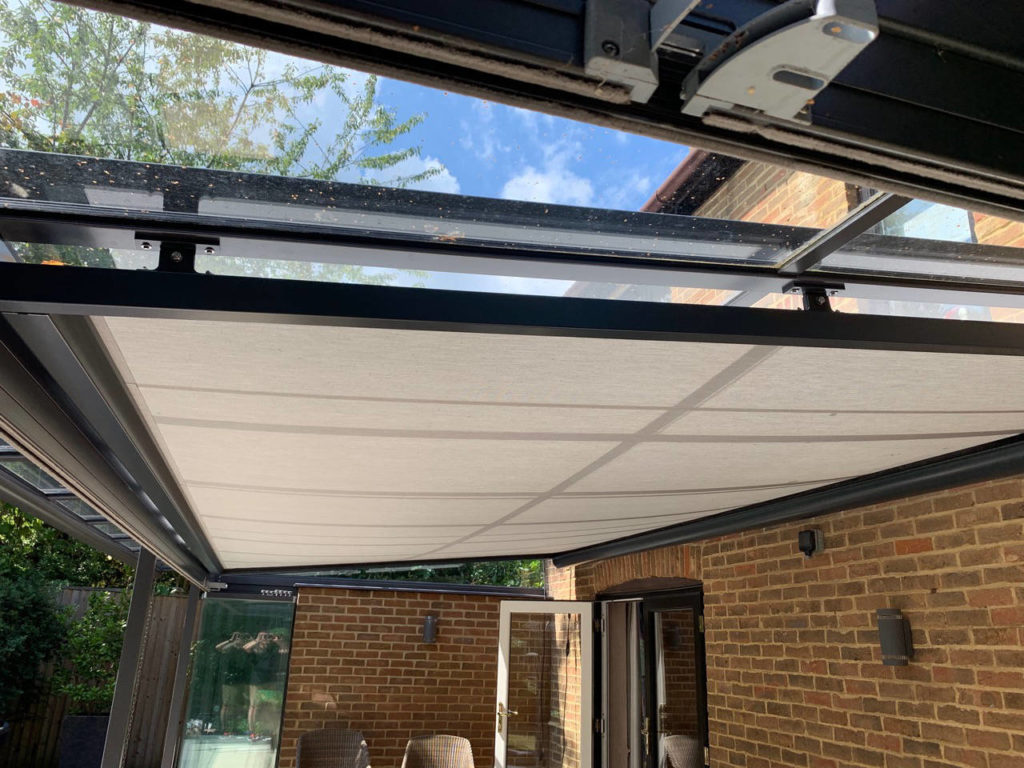 The New Warema Veranda and Orangery Roof blind delivers total shading
The new W20 Warema Veranda and Orangery Roof blind stands apart from the competition thanks to its discreet cover panel, slender guide-rails and high level of wind stability. Secudrive®, the innovative rail-guiding technology, delivers total shading and eliminates those annoying light gaps.
Large glass surfaces of a Veranda, Orangery or Conservatory pose a special challenge to providing effective solar shading, heat and comfort control from the sun. It is also essential to be able to integrate frames into the overall appearance and style of the conservatory, without making the structure look too bulky.
Solutions from Warema the worlds 2nd largest manufacturer of Blinds and Awnings, meet and surpass these requirements while also providing homeowners with a pleasant and comfortable ambience. Now Warema and their UK Distributor Corner Star the Sunlight Manager, presents the W20 Veranda and Orangery awning, an innovation in the realm of external shading for conservatories.
This new Warema Veranda and Orangery Roof blind also features the innovative Secudrive® guide, where the awning is guided in the rail by a spring steel strip that is directly attached to the awning fabric, and this guides the blind on a flat plane along all four of sides. Thus preventing the formation of light gaps and ensuring adequate fabric tension.
By eliminating the pulling element and deflector inside the guide rail and replacing it with secudrive®; the fabric can be moved all the way to the end of the rails. The sophisticated technology ensures a wind stability level of up to 13.4 m/s. Units can measure up to 6 metres wide, and projections of up to 4 metres are possible. Warema has an extensive Range of Fabrics, RAL colours and textures available to help you manage sunlight, heat and comfort in your Veranda, Organgery or Conservatory. Contact us for more information about the Warema W20 Roof Blind.