Corner Star are proud to be a main dealer for Warema blinds and controls in the UK. Working with Warema since 2011, Corner Star has built up a reputation for its professional approach to configuring and installing Warema external and internal solar shading solutions.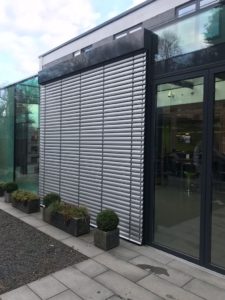 In 2017 Corner Star was approached by IQ Glass in Amersham to help specify and install a sample Warema venetian blind to demonstrate how the blinds could work with IQ Architectural Glazing. Corner Star liaised closely with IQ Glass Engineers to create a space where the Warema external venetian blind could be installed, viewed and demonstrated to potential customers.
Corner Star have since completed a number of installations for IQ Glass Customers. One of IQ's London-based customers had a requirement for a Warema external venetian blind with Dim-out capabilities, the 2 blinds were to be installed on the roof top extension, which was converted from an attic into a new bedroom with an en-suite bathroom. The window frame and reveal were clad and Warema produced a headbox and guiderails which were colour coded to blend in with the window frame and cladding.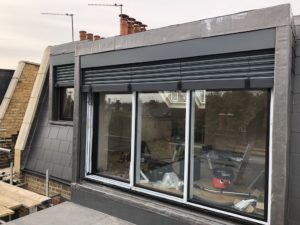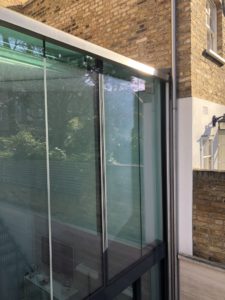 Corner Star were also asked to visit a customer who had a London home where IQ Glass had installed Architectural glazing to span 2 floors and bring light into the kitchen and basement areas at the rear of the property. The challenge was for Corner Star to devise a solution where the Warema External Venetian blind could be installed next to the existing gutter, which was located just under the lip if the glazing. Corner Star prepared the area by combining 2 gutters and installing brackets on brick walls either side of the glazing. The Warema External Venetian blind and cover panel was then hung from side brackets where were secured to both sides of the building.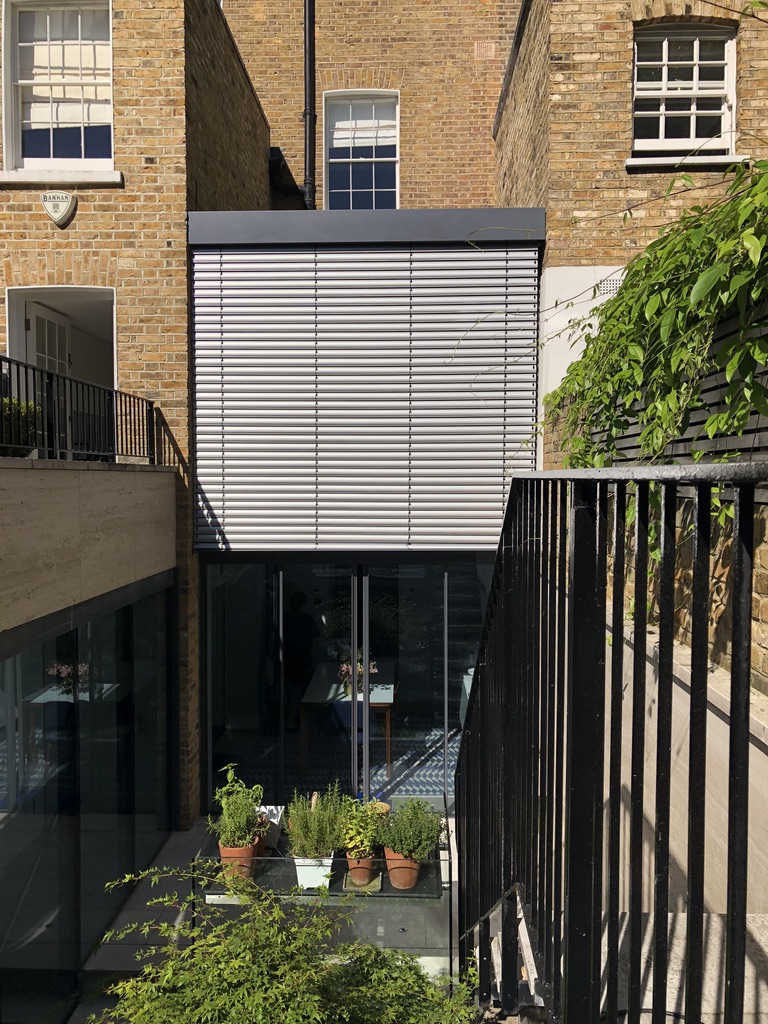 The customer was extremely happy with the end result and could feel an immediate reduction in both glare and heat gain in this popular area of the house. Both the Dim out and standard model of the Warema venetian blinds have been fitted with the Warema WMS or Warema Mobile System of secure remote control. Corner Star and IQ Glass continue to work together to bring comfort and sun control to their customers.