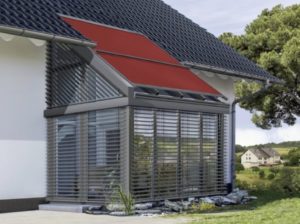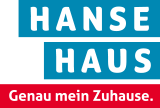 Corner Star started a cooperation with the German House builder Hanse Haus in 2015 working directly with a UK-based client and Hanse Haus to supply and install a solar shading solution on a large sloped Conservatory, Orangerie style window. The External Venetian blinds fitted to the sloped window were coated with self cleaning Reynolux Eco-Clean slats.
Hanse Haus build a range of pre-fabricated, energy saving houses, in a variety of styles and sizes. Hanse Haus offer a solution for every lifestyle. Be inspired by the countless styles of houses on offer and find the perfect home for you. With numerous planning and furnishing options at Hanse Haus, individuals can create their own unique home.
Corner Star works closely with Hanse Haus to incorporate solar shading solutions for clients looking to manage and maximise natural light. Corner Star and Warema have a number of external window and conservatory awnings as well as external venetian blinds and associated controls to assist clients get the best solution for their Hanse Haus home.