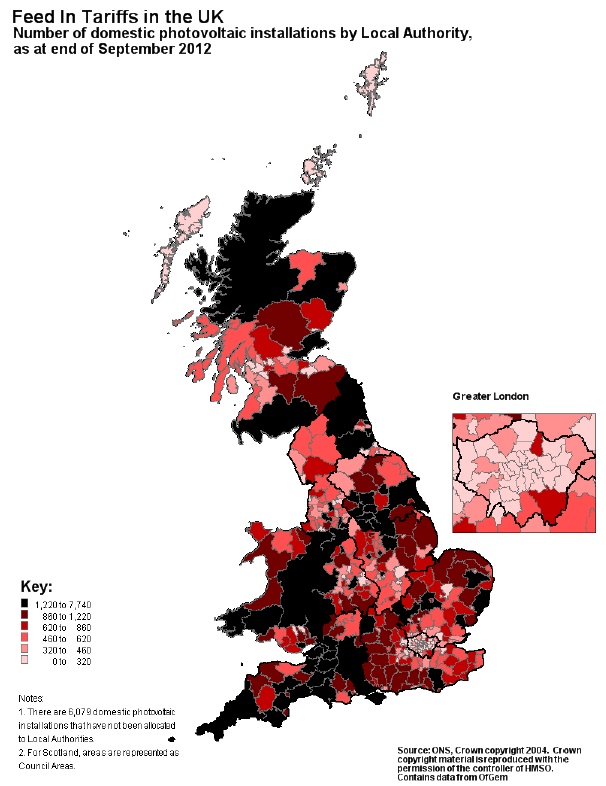 The Department of Energy and Climate Change (DECC) and the Office for National Statistics (ONS) recently released the statistics for the total number of installations of Photovoltaic solar panel arrays (PV). In the 12 months to the end of September 2012 those generators who signed up for the Feed In Tariff (FiTs), generating on a smaller scale between 1 and 10 kilowatts numbered just over 180,000.
This number was up significantly up on the figures for the year ending 2011, this was partly due to the improvement in the state of the general economy but would have also been driven by surging energy prices and the release of the next round of Feed In Tariffs, which provide a degree of confidence for those investing in Solar Panels.
As more and more people invest in Solar Panels and they become cheaper install, these solar arrays provide ideal nesting and roosting spaces for a number of birds and pests. There are an increasing number of pest controllers being called out to deal with Pigeons under Solar Panels, these birds discover a shaded, relatively dry and safe place to nest and then decide to settle.
With many of the solar installations being made in and around towns and cities, these will be ideal sites for pigeons to crawl under the solar panels. The map above was issued by DECC using statistics from ONS and Ofgem, the government body who monitors the UK domestic energy market.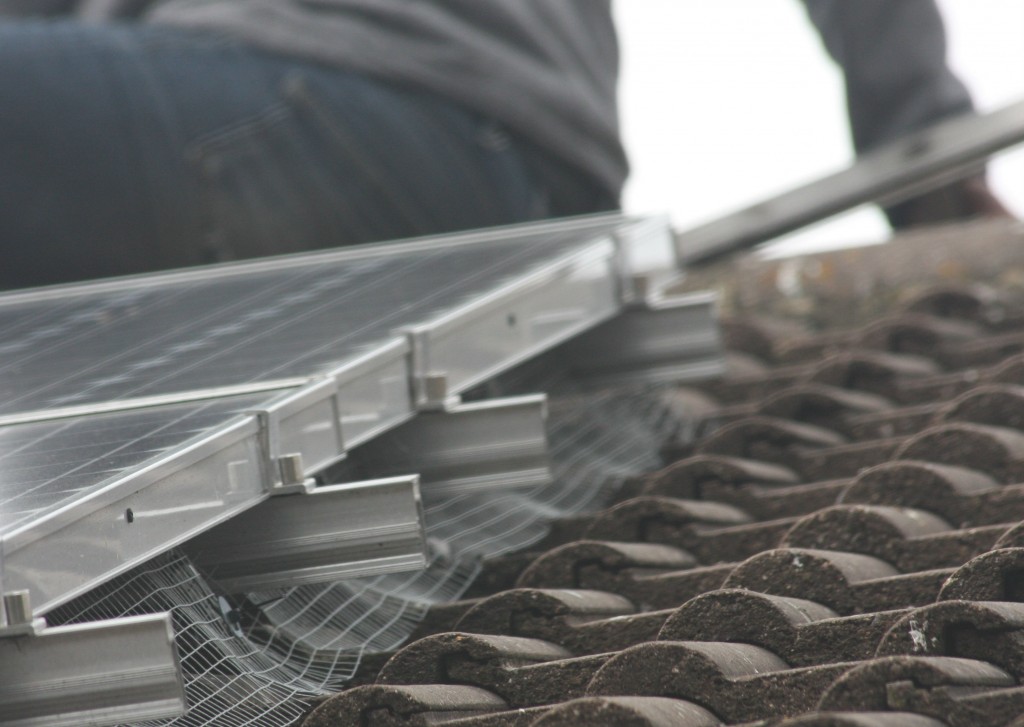 For those pest controllers who discover an issue with pigeons under solar panels Corner Star are sourcing* a new solution, the Exclusion Clips are made from steel and durable polypropylene, are UV stable, and will not scratch the polar panels, as they are fitted underneath to the outer frame.
Please contact us for more information on the Corner Star Tie Clips and installation. Tie Clips are recommended every 46cm, thus 2 per metre of mesh installed. Please note that the installation of any solution on a roof should be completed by a certified, qualified and insured contractor. Corner Star have a minimum order policy of 30 units, we do not supply samples and units are only refundable if broken or damaged in transport.
[contact-form-7 id="124″ title="Contact form 1″]