Corner Star Aluminium, a UK Warema Distributor, supply and install both the Warema W10 (Internal) and W20 (External) Roof awnings. These all weather roof blinds have been developed by Warema to fit onto a variety of conservatories, orangeries and winter-gardens.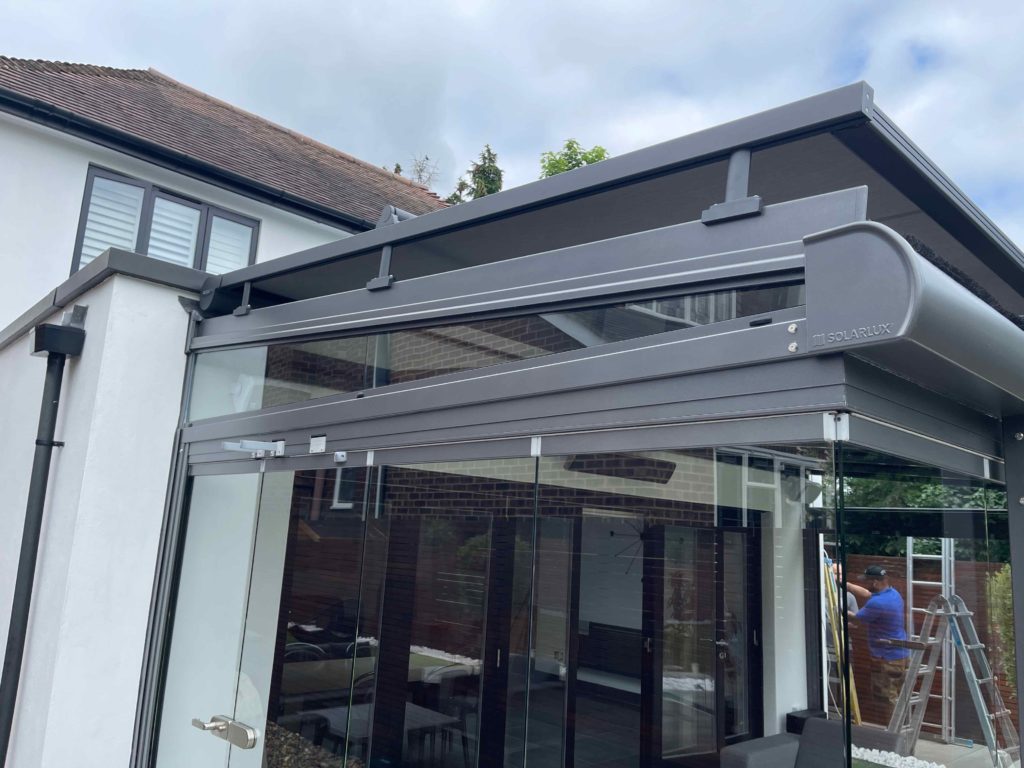 Our most recent client approached us after reading some of our customer's recommendations. Mr K wanted a professional installation of a roof blind to provide solar shading on his Solarlux winter garden roof. By all accounts Mr. K and his family are not able to use the space much from late spring to early autumn as the temperatures inside regularly reach 35+ degrees C!
Mr. K chose the Warema W20 roof awning with an acrylic fabric with excellent shade performance and the roof blind colour was chosen to match that of the winter-garden, DB 703 with a fine Mica texture. The client, supplied the power cable and also wired the roof blind back into his own home automation system. Mr. K can now operate the Warema W20 from his Smart Phone and is looking forward to spending more time in his Solarlux Conservatory.
You can find more information about the Warema W20 and other models of roof awnings HERE
Short note of appreciation…
I would like to thank you and the install team for the great professionalism which has been demonstrated during the initial consultation and the installation. Jon is easy to approach and explains everything clearly, dealing with him was a great pleasure. I would definitely use Corner Star again in the future and their work will always be recommended to anyone.
Thanks again!