Corner Star Aluminium, the premier Warema UK distributor, sales agent and installation experts, recently completed a project for London Council who have built a new development in the centre of London to house local people and families. The block was constructed by Neilcott Development, who built the residential building alongside a new community school.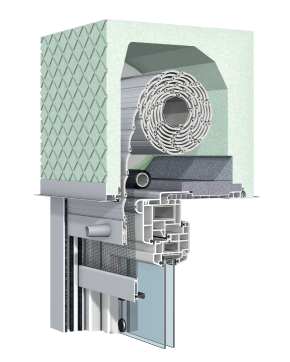 The Council specification included manual crank handle Roller Shutters, which has to be installed on both windows and doors. The model chosen for this London project was the Warema NA RO Roller Shutter, a Top Mounted Roller Shutter which is fixed to the top of either the window or the door frame.
The model selected was a Top mounted Warema Roller Shutter which attaches to the window profile using a universal clip. Access to the Roller Shutter curtain can be either through a panel on the inside, see model above, or frem the outside.
For more information on Warema Roller Shutters the LINK will take you to the Warema website where the variery of models on offer are shown. For the UK market the 2 models which are being specified and installed are the Top Mounted (see photo above) and the Front mounted Roller Shutter. If you are considering a Roller Shutter for your project please talk to your Architect as early in the project as possible as there are a number of factors which need to be considered, Corner Star will be happy to talk to Architects and Specifiers about Warema Roller Shutters.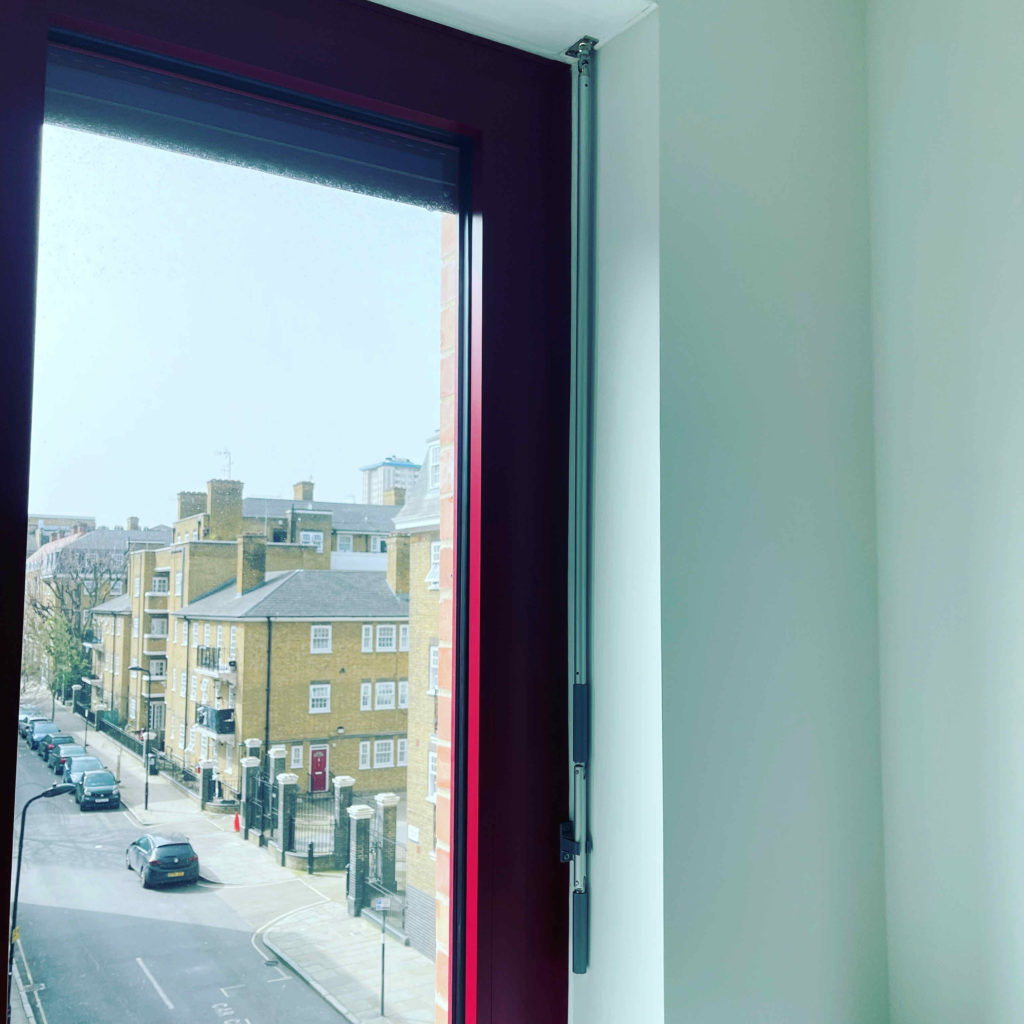 The Warema Top mounted roller shutters for new buildings are equally suitable for renovation and retro fit projects and are therefore no longer limited to use in new buildings. Roller shutters from WAREMA can be equipped with various features, such as motor operation, insullation or a ventilation element.
Find out which roller shutter and which variant is the best solution for your own house contact us HERE for more advice on suitable models and all of the lates options.